Quality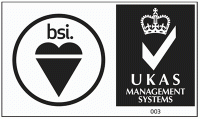 Optical Coating Technologies holds both ISO 9001:2015 and ISO 14001:2015.
We are proud to be the coater of safety eye wear without a single end-user complaint in over 15 years of production.
We contribute to the creation of eye safety wear British Standards as members of the relevant BSI committees.
As an active member of the British Safety Industry Federation, we assist in the ongoing improvements BSIF makes to the standards of protective eye wear quality.
With a customer base and end users comprising some of the big names in the automotive, railway and eye safety industries, poor quality is not an option.
Our company quality philosophy is: "Get it right first time."